Managing Board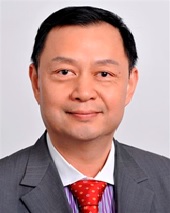 George GAO Ph.D. - CEO
DOB 4 March 1958
As of September 23rd Mr. George Gao was appointed as Chief Executive Officer of the ATB Austria Antriebstechnik AG. His responsibilities include Strategy, Investments, Sales, Marketing, Investor Relations, Reorganization, and M&A. Mr Gao earned his PhD in Electrical Engineering from the Technical University of Berlin.
Mr. Gao has over 30 years of experiences in motor industry and global vision. In previous positions he was acting as Senior Head of Special machines, Large Drive of Siemens AG, Germany, as Vice President of TECO-Westinghouse Motor Company, USA, and as Executive Leader of the Corporate Research & Development of General Electric Company, USA.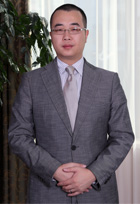 Jianbo Wu - CFO

DOB: 12 December 1980

As of 2 March 2015 Jianbo Wu took over the position of CFO (Chief Financial Officer) within the ATB Managing Board. He is in charge of Group Accounting, Controlling, Risk Management, Legal and Insurance, Treasury and Taxes as well as Internal Audit. Previously Mr. Wu had been in charge of the private equity and venture capital division of the Wolong Holding Group. He has extensive experience in finance and investments, which he had gained in financial consulting and as investment manager among other positions.
Mr. Wu has received a BSc in economics from the University of Nottingham and also an MSc from the University of Oxford, Great Britain.